Atlanta Circumcision is your trusted destination for baby circumcision services. Rabbi Schulgasser is an expert practitioner renowned for performing safe and comfortable circumcisions for infants.
Recommended by physicians for circumcision for newborns, including ob-gyns, surgeons, and pediatricians (Rabbi Schulgasser performs their sons' circumcisions, too!)
Rabbi Schulgasser has performed hundreds of newborn boys circumcision procedures throughout the United States, including Georgia, South Carolina, Kansas, Missouri, Texas, Oklahoma, Nebraska, Iowa, Alaska, New York, Florida, Maryland and Arkansas
#1 in client satisfaction for baby boy circumcision, availability and service--and ready to serve you! With years of experience in newborn circumcision, Rabbi Schulgasser ensures the highest standard of care for your baby boy. Trust us for a professional and compassionate circumcision experience for you newborns.
Thank you for visiting my website. If you or someone you know are the new parents of a baby boy—congratulations!

If I can be of any service to you, answer any question or I can help you in any way, please let me know!

Warm regards,

Rabbi Elchanan Schulgasser
Client Testimonials
Adam Kaye
MD - General / Critical Care Surgeon
Dear Rabbi Schulgasser, Alison and I would like to thank you for an amazing job for my son's circumcision. From our initial pre-milah meeting through the event and beyond you have been the utmost professional.You truly have the hands of a surgeon.We hope to celebrate many more happy occasions with you. Sincerely,
Alisha Tischler
AIPAC Atlanta Area Director
Rabbi Schulgasser not only performed a beautiful Circumcision ceremony for my son's bris but was also comforting and reassuring through the process. Even more, he was incredibly precise and as a result, my son healed quickly and perfectly. He walked us through everything, what to expect and followed up numerous times to answer any questions or concerns. I can not recommend him enough!
Michael Dinerman
MD Atlanta, GA
As a pediatrician, I can only offer accolades for the excellence, professionalism, and precision that Rabbi Schulgasser delivers to the baby. Wih his skills, vast experience, and an extreme sensitivity to the infant's comfort, Rabbi Schulgasser has earned my highest recommendation without reservation.
Noam & Tamar Anchorage
Alaska
Thank you for coming all the way to Alaska and making our son's Brit Milah so special. Your caring attitude and professionalism for my son's Circumcision made us feel that he was in good hands, as you answered all our questions before and days after the Brit.
Glenn Gordon
MD Mexico, MO
It was an honor to have Rabbi Schulgasser as our grandson's mohel. Elchanan is a warm and caring person, a real "mentsch." We enjoyed the bris very much.
J. & K. Topeka
Kansas
It was wonderful to meet you as well. Jaden is doing great, sleepy as usual and nursing and peeing like always! Not fussy at all, doesn't even make a peep with diaper changes. We are very pleased!! If we ever have another boy we will definitely be calling you again.
Katie Kendle
Kansas City, MO
It's been three months since you visited us for our son's circumcision but I'm still thinking about the time you spent with our family and what a blessing it was. You were so calm and so kind to us and to our son. Also, you cracked us up--thanks for that. I hope our paths will cross again sometime. Until then, blessings to you and your family
Dana H.
Senior Health Coordinator at U.S. Department of Health and Human Services
Thank you for doing the Brit Milah for our son. We appreciated how you incorporated our family minhagim. We were also delighted that you supervised my husband in "making the cut" himself. Should we ever be blessed to need a mohel again, we will be delighted to use your services.
Rabbi Yehuda Sokoloff
Rosh Kollel of the Community Kollel of Kansas City
Dear Rabbi Schulgasser, Your expertise and professionalism were very comforting. May you continue to be a source of light and Torah to the entire community. Mazal Tov!
אביטל ואורי
אלפי תודות על חויית ברית מעל ומעבר למצופה הגענו מלאי חששות ולחוצים ואין מילים בפי לבטא את השקט הנפשי, ו "החוויה המתקנת" שעברנו בזכות היחס וההסברים לפני במהלך ואחרי הברית. השלווה, המקצועיות ללא פשרות ,הסובלנות והחיוך התמידי אפשרו לנו אפילו להנות במסיבת הברית. תומר נראה יותר רגוע בידיך מאשר אצלנו אפילו לאחר הברית . גם שהקפצנו אותך באמצע הלילה בגלל חששות מיותרים הגעת במהירות הסברת באריכות והצלחת להרגיע אותנו ולהחזיר את הדברים לפרופוציה הנכונה. פחות מ-48 שעות אחרי ואנחנו נדהמים מההחלמה המהירה. ישר כח ומי יתן ועוד הרבה משפחות ימלו את בנם באוירה נעימה ומקצועית שכזו
---
Google Reviews
Cellina Melanie
Rabbi Schulgasser was calm, informative and reassuring through the whole process! He was very nice and kind enough to even check on our baby boy multiple times after. He answered all of our questions and messages promptly. I wish we knew of him for our other 2 boys. Thank you!!
Read More
Posted on Google
Starr Family
Very great experience. So much more personal than an in patient office or hospital. Our son hardly cried for long and we were able to hold and comfort him throughout the process. His healing went very well and even the pediatrician commented on how well it looked and healed. It was special to have the family with him during this process. Would highly recommend.
Read More
Posted on Google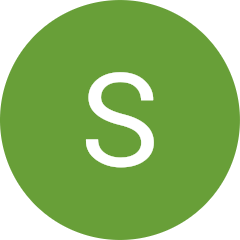 Sheniqua Bullock
Great experience with Elchanan Schulgasser from the time he was contacted. I reached out to him and he responded very quickly by call or text. We discussed the issue and he evaluated it by a phone consultation and said he would be able to help. So we drove to Altanta and he welcomed us into his home. We had no issues, it was a quick process and he followup with us 24hours later to be sure everything was ok. Thank you some much for your service it was greatly appreciated.
Read More
Posted on Google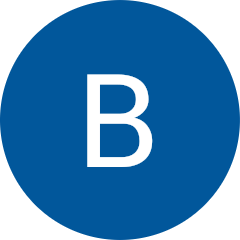 Belinda Yeboah
Rabbi Shulgasser gave us excellent service both during and after the circumcision. My son's circumcision was over in like 3 minutes, the procedure was very quick. The outcome was great. It took like 1 week + 4days for the entire wound to heal after applying Vaseline and a gauze as directed by the Rabbi. I will definitely use ABC if I should have more sons.
Read More
Posted on Google
Frequently Asked Questions